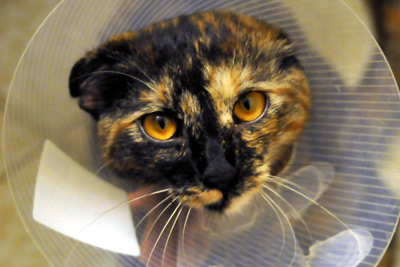 The veterinarians and staff of Westside Veterinary Hospital will use their skills and experience to ensure the best possible outcome as your pet proceeds with surgery. Safety is the number one focus, as the team uses the latest anesthetic protocols combined with multiparameter monitoring. Westside Veterinary Hospital has the means to provide for a multitude of preventative, critical, and interventional soft-tissue, orthopedic, and reconstructive procedures. Listed below are just some of the procedures we offer:
Spay and Neuter
Cat laser declaw
Growth removals
Ear Hematoma
Nares and Soft Palate Resection for Brachycephalic Dogs
(to help your smushed-face dog breathe)
Cherry Eye Surgery
Entropion, Ectropion, Distichia Eyelid Surgery
TECA or total ear canal ablation surgery
Salivary Mucocele
Amputation
Fracture repair
ACL cruciate repair surgery
Patellar luxation surgery
Bladder stone surgery
Gastropexy
Stomach and intestinal surgery to remove foreign objects or tumors
Splenectomy
Biopsies
Urethrotomy and Urethrostomy including PUs for your blocked cat
Anal sac removal
If we do not feel we can provide the best outcome, we will refer you to a veterinary surgical specialist who can.