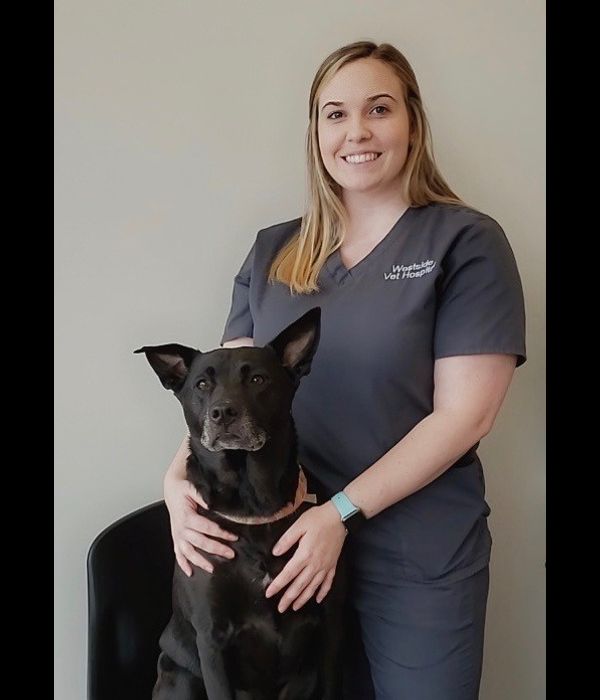 Raelynn was born and raised in Marrero, Louisiana. She currently lives in Metairie with her family. Ever since she was a little girl, she knew she wanted to work with animals as a career path. She has been working in the veterinary field since graduating from high school in 2014. After high school, she went on to receive an Associate of Applied Science in Veterinary Technology degree from Delgado Community College in 2019. Raelynn is currently studying to take her state board license examination to become a registered veterinary technician. When she's not at work, she enjoys spending quality time with her daughter, boyfriend, and her two pets.
Raelynn brings a calm and nurturing presence to WVH. She works very hard, and she is dedicated to making sure our patients have the most peaceful experience they can while in our care.  We love her peaceful presence!
She is pictured here with her dog, Mossy. She also has a cat named Binx.