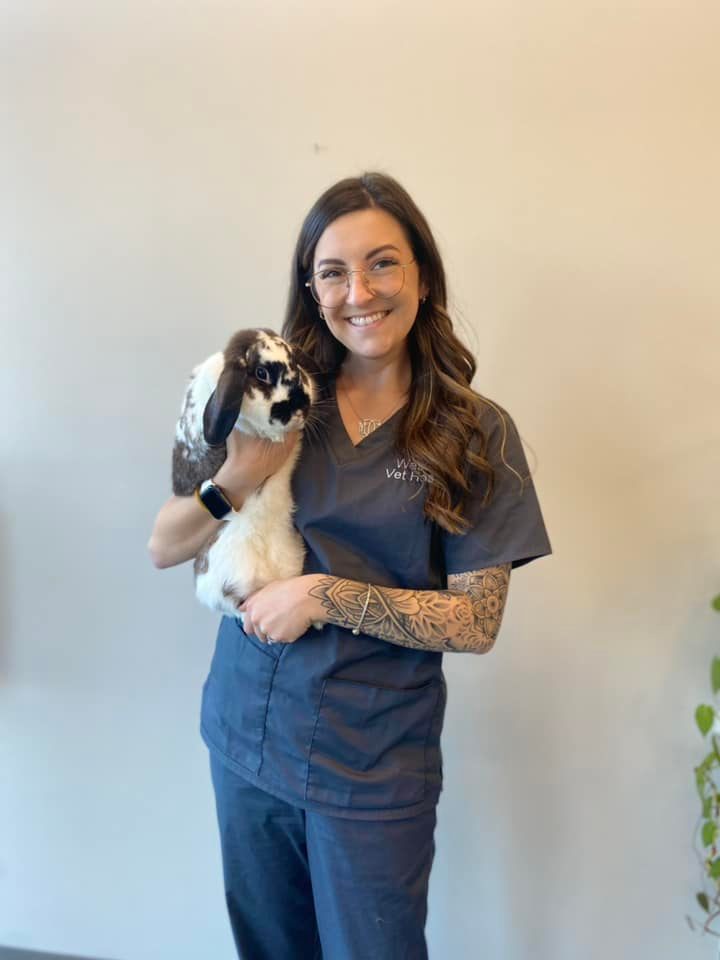 Morgan was born and raised in Luling, Louisiana. She graduated from Hahnville High in 2014, and she started her career in the veterinary world as a receptionist in 2017. She has since fallen in love with working in a veterinary clinic. This comes as no surprise, though, because her family would tell you that if Morgan could, she would adopt every animal under the sun! When Morgan isn't at work, she loves to spend her time exploring national parks and hiking with her husband. She has a major passion for the outdoors and seeing new wildlife.
Morgan has easily transitioned into her new role as a receptionist at WVH. Her outstanding customer service and communication skills help to make all of our clients feel that they've known her forever. She is cheerful and energetic, and it's so refreshing to be greeted by her smiling face when you walk through the doors at WVH.
Morgan currently lives in Marrero with her family and the many animals in their crew: four cats (Lucy, Jax, Kitty, and Simba), two dogs (Coral and Fossil), and two rabbits (Lilo and Stitch).