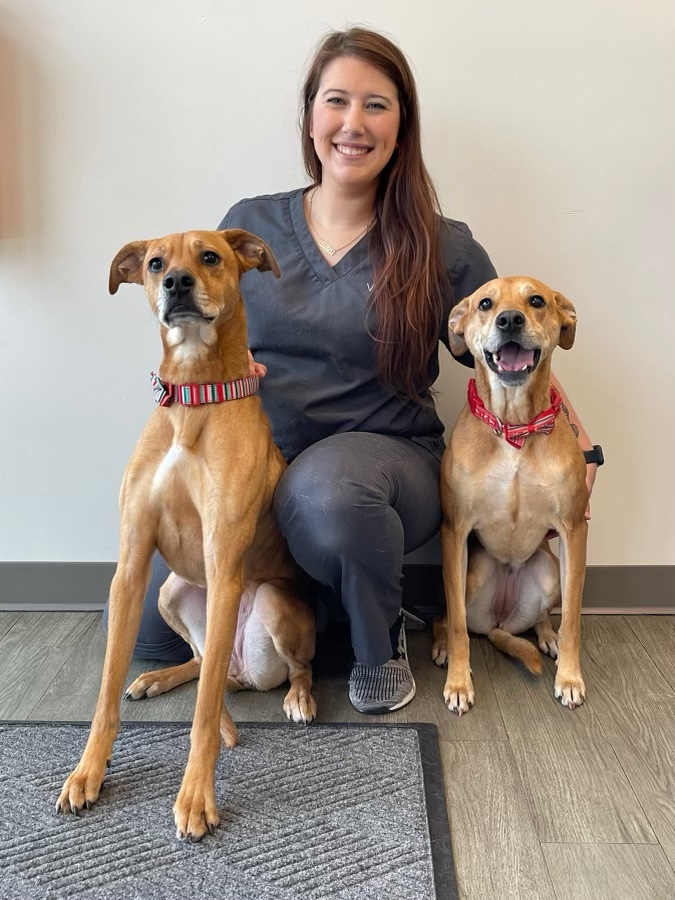 Harli was born in Marrero, LA, but she was raised between Louisiana and Mississippi. She graduated from Hahnville High in 2015. She attended Nicholls State University for BSN and Business Administration until 2018, when she realized her dream to work in Veterinary Medicine was a reality – and she's worked in vet med ever since.
Harli brings a wonderfully motivating "go-getter" attitude to WVH, always looking to work harder and take the best care of our patients that she can. We love her confidence and eagerness to jump in and help in any situation – days can get crazy in a veterinary hospital, and Harli remains ready for the action!
When not at work, Harli likes to spend time with her boyfriend, family, and friends, rewatch her favorite show (Grey's Anatomy) and, of course spoiling, her "children":
5 dogs: Athena, Nyx, Scout, Lexi, Bea
5 cats: Oliver, Idgie, Peanut, Butter, Jelly
1 fish: Fuego
She is pictured here with Athena and Nyx.