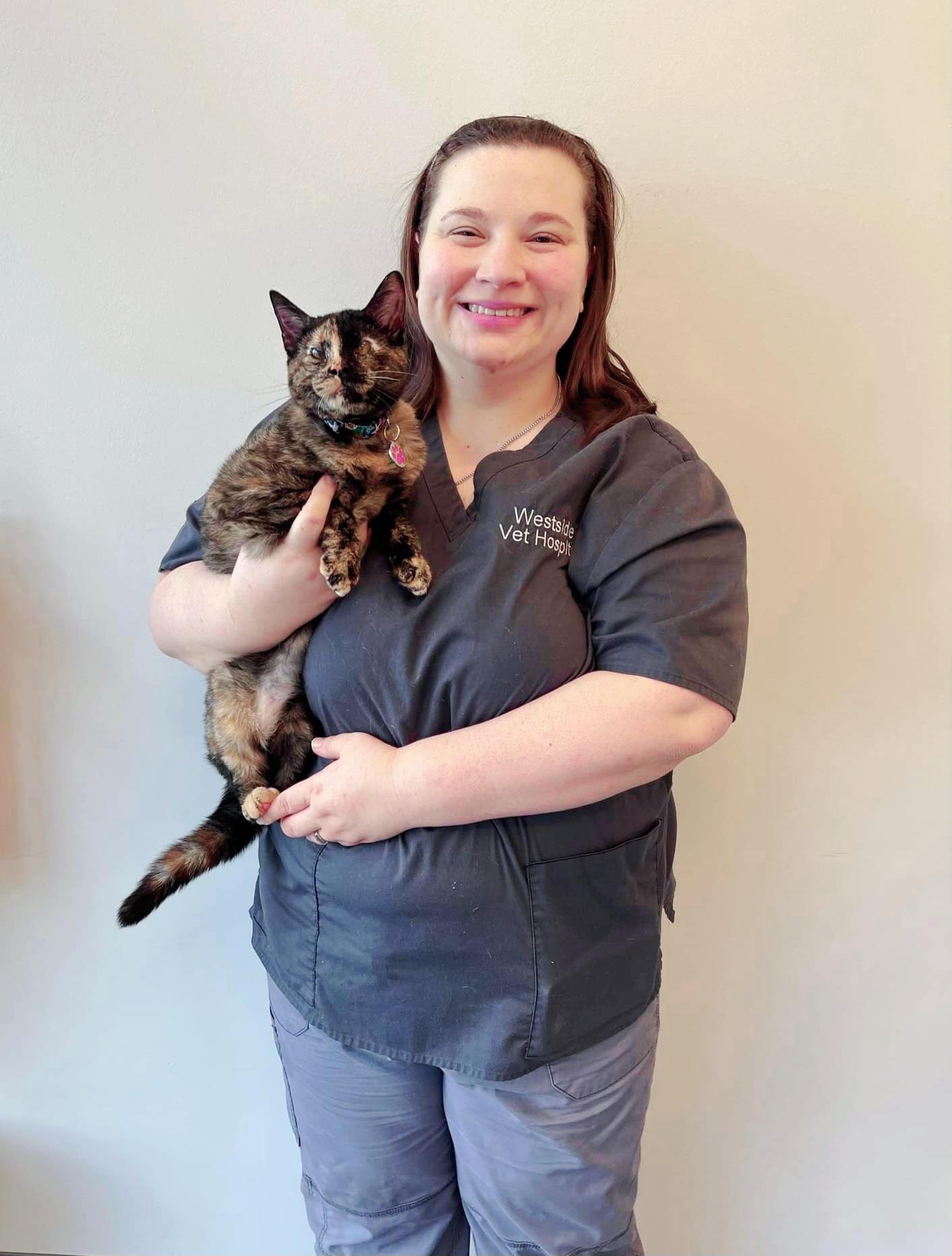 Betsy is another Gretna local – born and raised! She graduated from Archbishop Blenk in 2005 and went on to earn a Bachelor of Arts Degree in Criminal Justice from Loyola University. Upon graduating from Loyola, she entered the Delgado Veterinary Technology Program, where she became a Registered Veterinary Technician in 2015.
Betsy joins us with an expansive list of experience – spanning general practice and emergency medicine. Her skill set is unmatched due to her variety of positions she holds at her various places of employment. Betsy is incredibly gifted in her ability to care for animals. We are so appreciative of Betsy's attention to detail, empathetic personality, and supportive attitude. She makes a great addition to the WVH team.
Betsy lives with her long term boyfriend and their multitude of pets:
3 dogs: Echo, Ki Bones, & Anderson "Andy"
6 cats: Menew, Jellicle "Jelli", Latte, Alphonse, Edward, & Winry
She is pictured here with Winry.