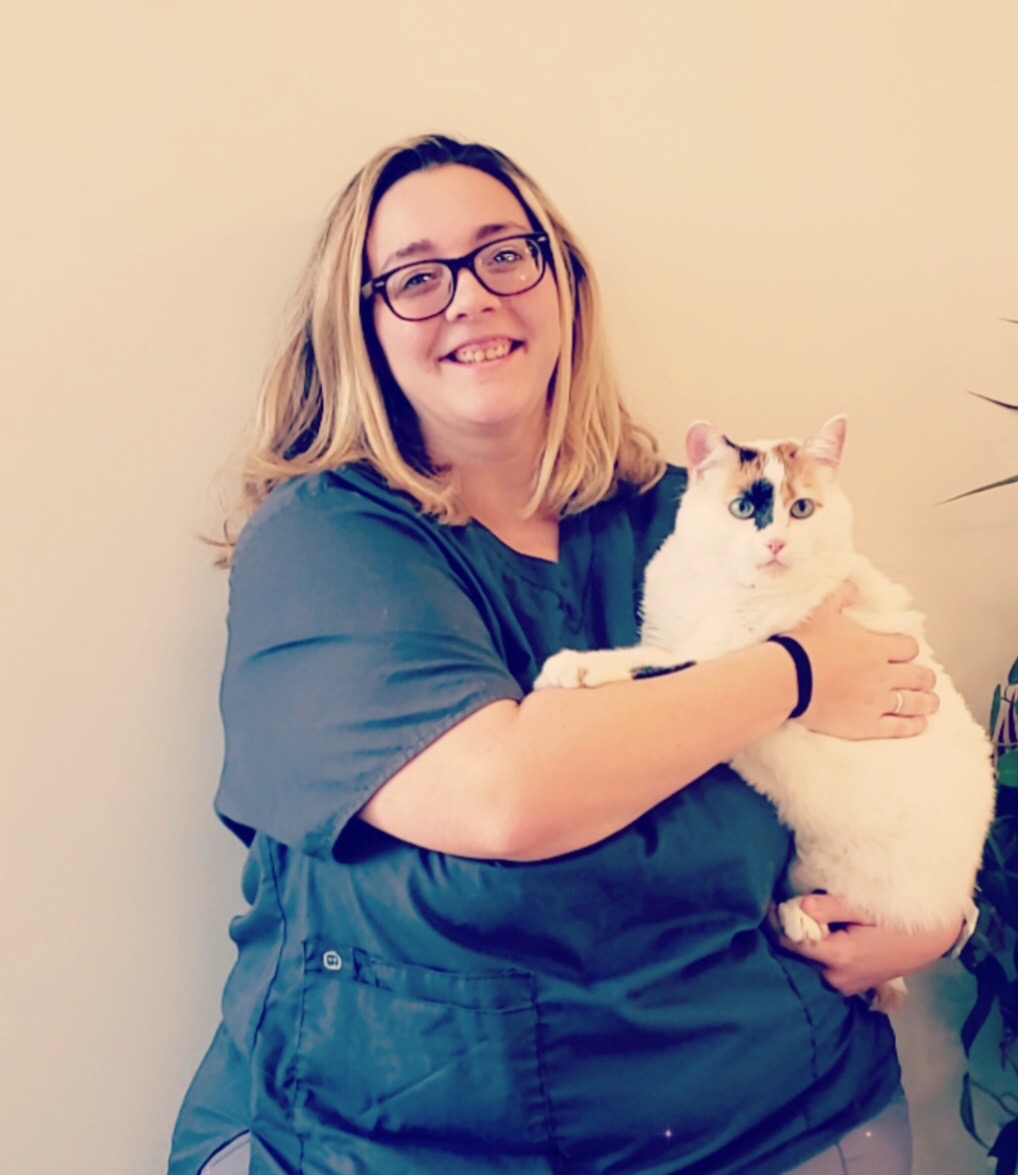 Beth was born and raised in Terrytown, Louisiana. It wasn't until she and her husband moved into Gretna that she knew she had to work at Westside Veterinary Hospital. Her love for animals stems from always watching Animal Planet as a child. She knew from a very young age that animal care and conservation were her passions. Her life aspiration is to one day travel to Australia and visit Steve Irwin's wildlife conservation park! She has been working in the veterinary field as a receptionist and veterinary assistant since graduating from the University of New Orleans in 2014. When she isn't working, she enjoys spending time with her husband, friends, and listening to music.
Beth comes to WVH loaded with experience – and it shows! We love her warm attitude, and we know our clients will, too. She is welcoming and so easy to talk to, not to mention extremely knowledgeable when it comes to veterinary medicine! We could not have asked for a more perfect fit to join our exceptional team.
She's pictured here with her cat, Juliet. She has another cat at home, Athena, and a dog named Daisy.