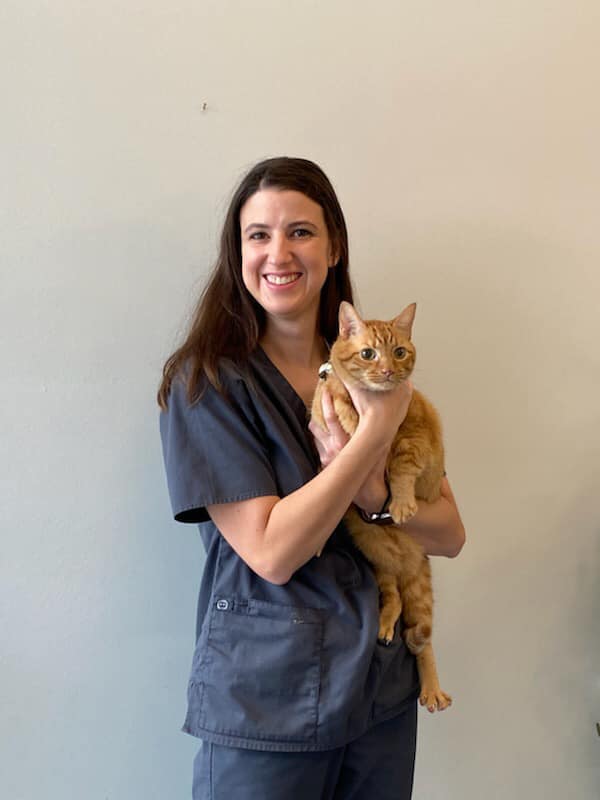 Stephanie is another Westbank local, born and raised right here in Gretna. She attended Academy of Our Lady for high school and went on to graduate from the Veterinary Technician program at Delgado in 2013, when she became a Registered Veterinary Technician. Growing up, Stephanie had a perpetual soft spot for animals, so she jumped at the opportunity to spend every day caring for animals. In her free time, Stephanie enjoys gardening and spending time with her family.
Stephanie brings many years of experience with her to WVH, and we know just how lucky we are to have such a seasoned RVT working with us! Her experiences have shaped her into a confident, kind, skilled, and well-rounded technician. We are certain that our clients will feel so welcomed by her calm and warm demeanor, and we look forward to everyone getting to see why she's such an asset to our team.
Stephanie is pictured here with her cat Yoshi. She also has a dog at home named Allie.