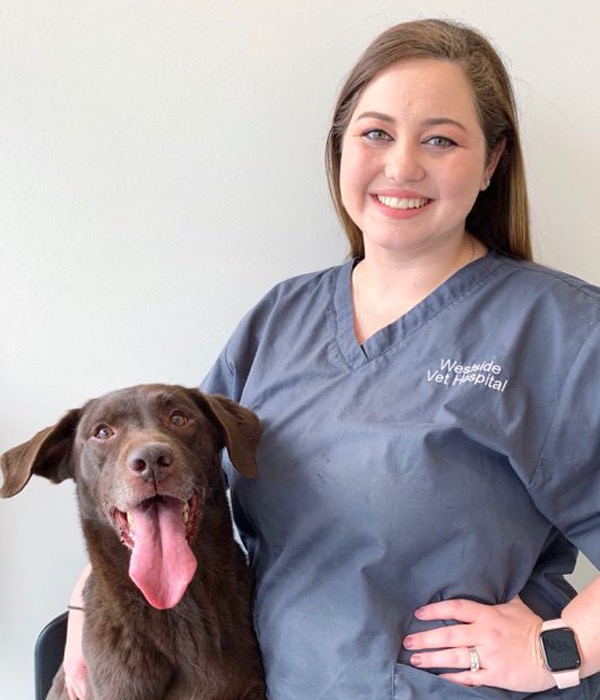 Amy is our newest member of the Westside Veterinary Hospital team. She was born and raised in Marrero, Louisiana, where she currently resides with her husband and two young sons. Her love and compassion for animals, as well as the well being of their owners, lead her to the veterinary field in 2010. She has been working as a veterinary assistant and receptionist ever since! When she is not working, she enjoys spending quality time with her family and their three dogs, in addition to spending time outdoors.
​Amy may be a new face at WVH, but we've known (and loved) her for several years now. Amy is patient, kind, and always has a smiling face – all qualities we admire her for having, especially as the receptionist on our team. We know our clients are in good hands, whether it be when they call on the phone or when they walk in the door – Amy will always welcome them with open arms!
She is pictured here with her handsome dog, Drake. She also has two dogs at home – Bones and Miley.